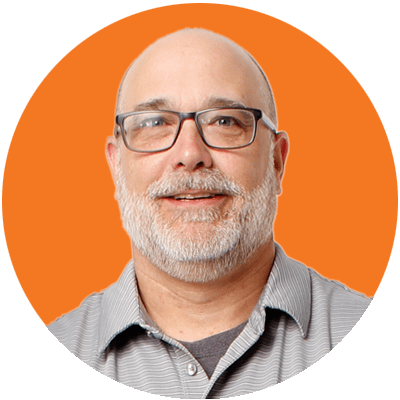 Shane Bryant
President
"We had remodel work done on our roof and in our attic by others. After the work was done, we suspected duct leakage because our AC was running longer to cool the house and the attic was cold.
Shannon set us up with an initial Duct Blast which indeed showed there was leakage (poor score of 138). She clearly explained the next steps of duct repair/follow up testing and worked with me to accommodate my schedule.
Cory and Jaime were amazing. They arrived right on time, were organized and clean, and very professional. They meticulously climbed around in our attic to locate the damaged duct work. This is no small feat as our roof is hipped and it is very hard to access the perimeter. They repaired the damaged ducts and also sealed a damaged air return. Their attention to detail and thoroughness was awesome. After all their work, the follow up Duct Blast test that they did resulted in a score of 90.
Hats off to the Smart Air Team!
By the way, Shane is amazing and has helped us out of binds many times over the years!"
- Tina B.
"Smart Air has hard working technicians and empathic customer support personnel. After a month-long delay caused by supply chain issues, a replacement compressor was finally delivered. Shane called upon the American Standard field expert to assist in trouble shooting the problems causing the fatal fault errors. Shane stood behind the warranty and performed the A/C repairs at no cost."
- Lane W.
We contacted Smart Air Cooling and Heating after a search through the Better Business Bureau. Shane was able to come out to our home same-day. He was upfront about his fees (lower than anyone else we asked, lower than Jon Moore by 50%!). Once in our home, he put booties over his shoes to protect our carpet. When he installed a brand new motor for us (which we saw come right out of the package), it works great, but makes a strange noise. Shane volunteered to write a guarantee of his work on our bill, and was very clear he'd return anytime to replace that weird motor if we wanted. I'd recommend this company to anyone. His fees are the best, but he definitely beats the other companies on service without a doubt!
- Trace M.
Shane Bryant with Smart Air Cooling and Heating is my new best friend. After being screwed over by my home warranty service and by the A/C company they assigned to me, I was lucky enough to find Shane with Smart Air. Not only was he thorough in his inspection of my A/C, he also patiently answered my questions and was comprehensive in his explanation. Never once did I feel that he was making up problems to prolong the service call or making recommendations to increase the cost of the call. The problem that the other A/C company found and quoted to cost up to $600 turned out to be a clog that Smart Air fixed in under an hour. He was super professional and I will definitely turn to him to maintain my A/C.
- Felice T.
I bought a house and the hvac unit was very loud and horribly inefficient, clogged full of dog hair and dirt. A buddy recommended a few people to me and Shane was the best by far. Fox wanted $100 to come look at the unit, just for the call. No thanks. If you want to charge me for an estimate, I think you are not good at your job. Shane came out for free, told me it was just really dirty and needed to be cleaned. He did it in one day and came back the next to install a new return, which I wanted as well. Now I can barely even hear the unit run and it works very well, which is a major improvement. Shane is honest and knows what he is talking about, even going into some mild engineering talk with me when I asked questions. A smart guy. And he works with a guy named Geronimo, which is cool. I'd use him again, no doubt.
- Phildo R.
Shane of Smart Air is terrific! He's friendly, business-like, smart, and most of all, fair. I hired him to fix a furnace problem at our rental property in south Austin and he arrived on-time, took care of the problem, made a recommendation that I postponed (and shouldn't have) and then came out again when what he predicted would happen, happened. He was more than fair with pricing and again, was prompt and courteous. I found his reviews on YELP and that's why I chose him to start with. Now I am hoping my review will cause others to seek him out, you WON'T be disappointed!
- Marcia S.
I had my air conditioner replaced recently, as it was 15 years old and the rebates right now are fantastic. I also had them add some insulation and weatherize the house ( the rebates again.) I shopped around and Smart Air was comparable with the rest, so I went with them due to the reviews here and I had a good feeling about the owner, Shane. I am very happy I did. Everyone that came over to work on the house was professional and courteous, and they cleaned everything up after they were done. Shane has been extremely helpful with getting all the complicated rebate paperwork done and having the appropriate officials over to verify the work. Amazingly, I really haven't had to do as much in that regard (whew.) Lastly, Smart Air even got me the recycle rebate for the old conditioner (which a couple of the other guys, to remain nameless, were unwilling to do.) If you are needing any HVAC work, I cannot more highly recommend Smart air.
- Kevin C.
After Tyler from Tejas Air & Heat just completely flaked out on me by disappearing, I found Smart Air through Yelp. Shane was great. It took awhile to figure out all the problems and get everything repaired due to his busy schedule (the 30+ days of 100+ temperatures are undoubtedly keeping him busy), but in the end I am 100% satisfied. The best thing is Shane was extremely communicative and if he was running behind schedule he would let me know. I'm renting currently, but Shane will definitely be my AC guy when I buy my own place.
- Nathan T.
I had problems cooling a remodeled house I bought and Shane did a great job of balancing the air output throughout the house. He came out and made slight adjustments for no charge weeks later. Great service and affordable too. Highly recommended.
- Walt M.
My husband has had his Real Estate License for forty years, licensed Home Inspector, Commercial Applicator with TDA for twenty and commercial contractor for forty. Shane installed my unit 11 years ago and have had no problem from day one. He designed a system that went from hall updraft unit to one installed in the attic suspended from the joists. All new ducts, exhaust fan, and insulation to my Winsdor Park home. It has changed our life and has made a wonderful home comfortable. Thanks to everyone from Shane to Jeannie in the office and of course, Austen the tech. Always prompt, polite and knowledgeable. Thanks Smart folks.
- Lora B