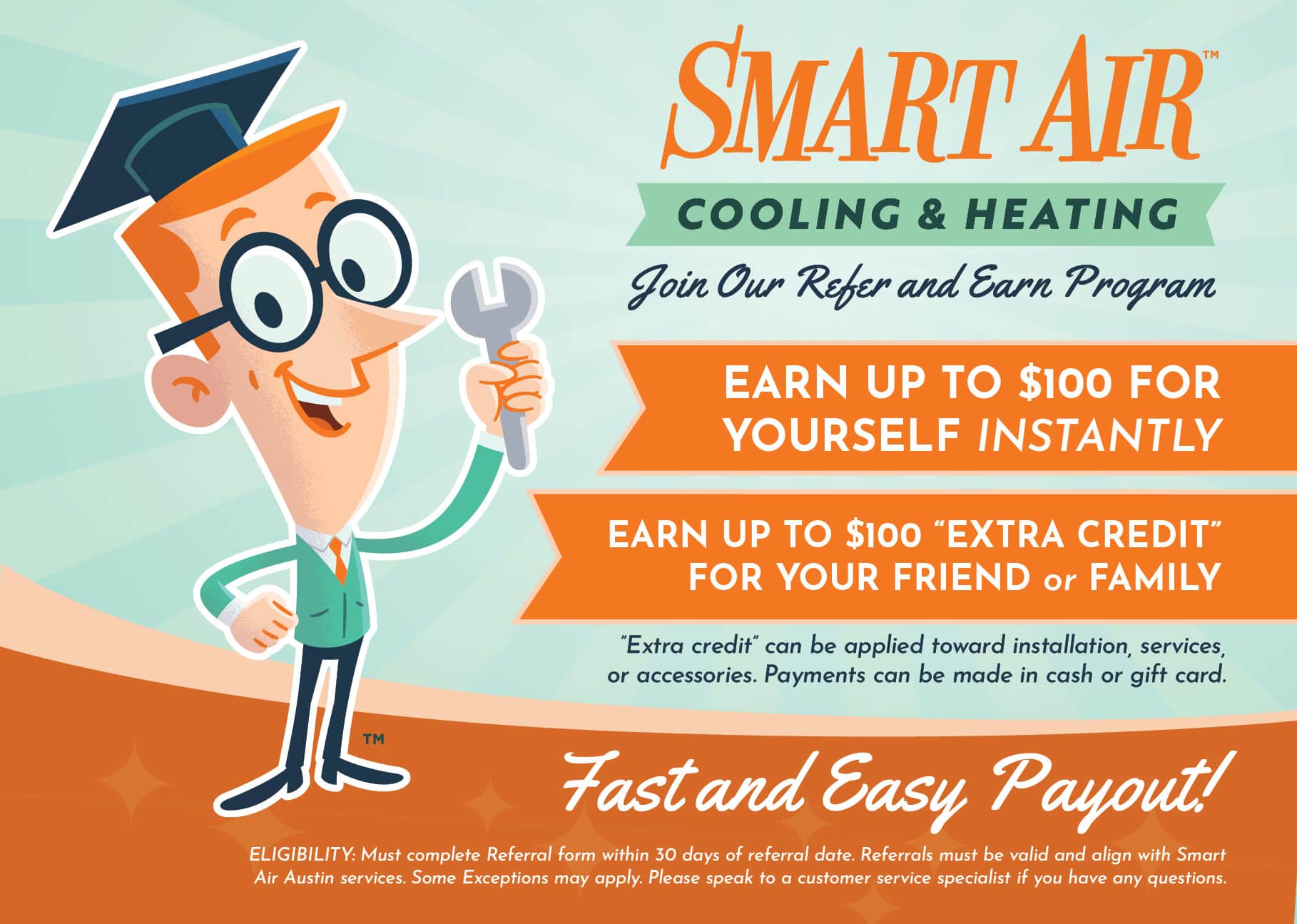 Our satisfied customers send new business our way every day. The Smart Air Austin team would like to say thanks. Use the form below to let us know who you referred to us and we will send you a Gift card or Local Gift Certificate pre-loaded with your reward.
EARN UP TO $100 FOR YOURSELF
INSTANTLY
EARN UP TO $100 "EXTRA CREDIT" FOR YOUR FRIEND/FAMILY (credit which can be applied toward installation, services, or accessories)
FAST AND
EASY
PAYOUT!
ELIGIBILITY
Installation must be completed to receive referral bonus. Must complete referral form within 30 days of installation date. Referrals must be valid and align with Smart Air Austin services. Some exceptions may apply, please speak to a customer service specialist if you have any questions.
"*" indicates required fields